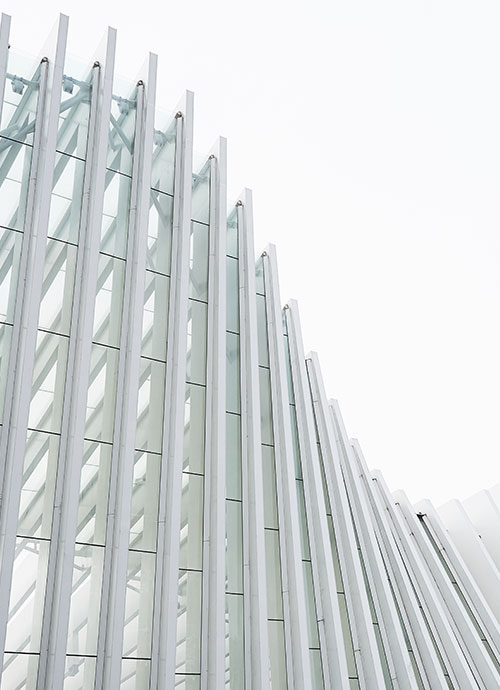 Our Story
MB Architecture is a family owned architectural practice specialising in Residential Property.
We are an enthusiastic, friendly and dynamic team of property professionals offering a full architectural, planning, structural, building regulations, procurement and project management service.
We create spaces that work for you and your family, including a fantastic living space, a gorgeous kitchen, a fun space for the children, comfortable bedrooms, and luxury bathrooms.
We help you every step of the way, from throwing ideas at you, to designing the spaces, to formalising the designs for planning permission, to getting every detail just right, to making it happen!
Our clients include home owners, key consultants, developers and end-users.
Discover More
Homeowners
Whether it be self building, expanding or remodelling your existing space, we can help you through the whole project from concept to planning to completion.
Plot Owners
Do you have a plot you wish to build on? Don't know where to start? Or just want someone to take the strain and make life easier for you? We work with you to build your dream house.
Developers
Whether its master planning, change of use, new builds or extensions, we can work with you from concept to completion.
Professionalism, Quality, Responsiveness, Value
We used Matt from MB for our drawings and design of our property which made the whole process so easy, with them dealing with my builders and engineer made this whole process a breeze. Nothing was to much for them even with my constant changing of things. They were very professional from start to finish. I would highly recommend Matt and his team as they were so efficient with very aspect of the process. Thank you so much
Lee Sayer
Homeowner
Fantastic service from Matt and the team

Fantastic service from Matt and the team. From initial conversations over designs to advice on planning and submitting. A* service from a helpful friendly team. Thank you
Ben Pudney
Homeowner
Fantastic team to work with.

MB have been working with us and have designed our plans to compliment our current house at the front in a more traditional style and provide the modern impact at the rear. Fantastic team to work with. Very pleased with their service and would highly recommend. Thanks MB Architecture.
Lisa Cunningham
Homeowner
Inventive plans to fulfil our brief,
We are very happy with the work that Matt has done for us. He has developed inventive plans to fulfil our brief, and has helped us throughout the planning process. Matt has been very responsive to queries or concerns and has been able to ensure that we have been able to make informed choices about our home and project.
Hilary Sparke
Homeowner
MB Architecture were terrific help in redesigning our home

Matt and Nicky at MB Architecture were terrific help in redesigning our home based on our goals, were super flexible with changes, brought lots of good ideas, and held our hands through the planning process, leading to us getting planning permission for a significant 2-storey extension and extension over the garage. We'd highly recommend them to anyone looking to do works on their house.
Reece Howe
Homeowner
Fantastic company to work with
Fantastic company to work with. Matt led the plans for my kitchen layout options and offered constructive ideas. I was kept well informed of each step. Great service and would recommend this company. thank you for a great experience.
Asrar Samad
Homeowner
I would fully recommend MB Architecture
I would fully recommend MB Architecture, from start to finish they have been very helpful, professional and talked us though the whole process.
Adam Jordan
Homeowner
We highly recommend MB Architecture for any future projects!

Matt and his team were fantastic from the outset. They were responsive and understood what we wanted to achieve from the get-go. The drawings they produced were detailed and accurate, and they really went above and beyond to make necessary amendments in a timely manner when necessary. They dealt with queries promptly, offered brilliant advice, and provided great insights whilst developing our plans. We would highly recommend MB Architecture for any future projects!
Preetesh Patel
Homeowner
Professional and thorough
Professional, thorough, and imaginative designs.
Mandy Jane
Homeowner
Excellent service from MB Architecture
We've received an excellent service from MB Architecture who we are working with to complete a double storey extension. Matt has given us excellent suggestions and also listened to what we want in designing what we hope will be our perfect home once the work is finished. Matt has always been available and responsive, keeping in touch with us at each step of the planning application process. Would highly recommend.
Jen Hopper
Homeowner
Highly insightful and professional manner.

Matt took us through the planning phase in a highly insightful and professional manner. Whenever he committed to delivering something by a certain time, he always delivered. The plans look great too!
Paul Walsh
Homeowner
Stages of a project
We work with you from Conception to Completion
Accreditations and Certifications
MB Architecture are registered on the Architects Registration Board and also with the Royal Insititute of Chartered Surveyors.
We strive to attain the highest possible standards and work to the highest levels of professionalism, ethics and service.
We are a fully insured business with high levels of Public Liability, Employers Liability, and Professional Indemnity insurance in place.